Seeing as I haven't posted any proper art recently I thought I'd post something in here, because I like to show these off but I'd feel compelled to put a background on any that I posted as full art pieces in isolation and, as there are already over 40 of them, that would take a while.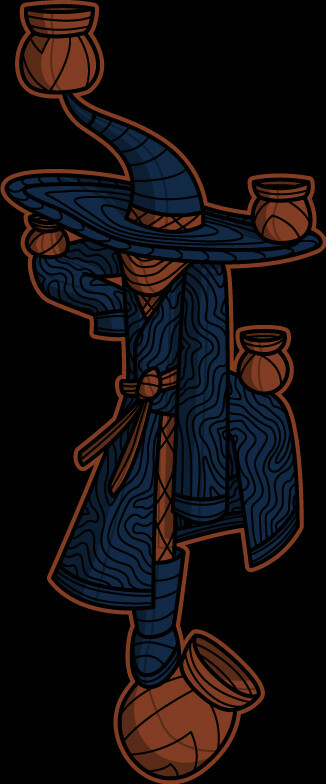 This wizard is Water/Fighting type. He's got water in those pots and is extremely balanced. If you can put them off-balance, which makes for a pretty big "if," they will impart their wisdom.
This is part of a long-running thread on Twitter where I decided to design a wizard in accordance to every possibly type combination in Pokemon, of which there are, if I remember correctly, 171.
Perhaps once I've made all 171 of them I'll post a massive image here with all of them at once.
I am working on a full-sized thing at the moment, but it's progressing slowly due to exams. I don't think it should take more than a week to be finished, though.
(I wish Newgrounds wouldn't have compressed it but I guess that's what I get for posting it in a blog post.)
Have a nice day.